Our Mission Statement
The MIssion of Lebo Secondary School is to provide and maintain a safe and positive learning environment.
The School will facilitate academic growth that will enable students to become productive and responsible citizens in an ever changing world.
---
Welcome to the 2014-2015 School Year!
Our website is in the process of being updated for the new school year, so keep checking back for new information, links, and in particular last-minute changes in anything happening at Lebo Jr/Sr High School. We are excited about this improved way of keeping our students, parents and faculty informed!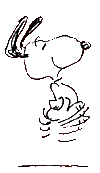 Wondering what we are having for lunch and/or breakfast? Click on the Cafeteria Tab o view the lunch and breakfast menus. Want to know when our next vacation is? View the 2014-2015 Distric Calendar on the Administration Tab. And while you are here, visit the athletic pages. Just want to know what is happening in the next month or two? Check out the campus calendar by clicking on the bottom right corner and the monthly calendar is in view. Want to know your current grades and/or attendance history? Click on the Powerschool link and the sign-in screen is there.
Thanks for visiting and enjoy your day!
GO, LEBO WOLVES!
---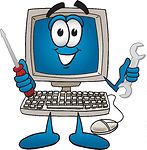 Lebo Schools Newsletter
has transitioned to Electronic Copy
Our newsletter will be available to patrons via electronic copy. This transition comes as a means to be more cost efficient. The following options are available to patrons:
The newsletter will be posted to both school web pages as a PDF file that can be printed at home. It will be located along the menu bar and will be listed under "newsletter".
Patrons or parents can also subscribe to receive this document via email. To receive it as an email, you must go to the link on the menu bar "electronic newsletter request." This will sign you up for a mass email group that will receive the newsletter electronically each month.
If you would still like to receive a paper copy, you will need to notify the office so that we can send one to your address. Please contact Linda or Julie to make this request.
---