Our Mission Statement
The MIssion of Lebo Secondary School is to provide and maintain a safe and positive learning environment.
The School will facilitate academic growth that will enable students to become productive and responsible citizens in an ever changing world.
---
USD 243 Lebo/Waverly is accepting application for Jr/Sr High Secretary at Lebo.

Responsibilities include:
Computer Knowledge including Word & Excel

Bookkeeping (collection & paying bills)

Operation of all office machines

Contacting Parents

Keeping daily records (lunch, attendance, etc...)

Enrollment & P/T conferences (12 hour days)

Normal hours are 7:30-4:00

Answer Phones (take messages & forward calls)

File & organize school office

Positive Attitude

Be proficient in "PowerSchool" ( preferred-not a requirement)
Applications can be picked up at the District office in Waverly or at the High School in Lebo
Applications are due by Tuesday, November 4th
Click below for a Secretarial Job Application Form
---
Junior Class Selling Pies for the Holidays
Let us help take the stress out of your holiday festivities. The Junior Class will be selling homemade pies from MarCon Pies. You have the choice to have your pies unbaked & frozen or baked & frozen. Each pie is $13, except for cherry pies, which are $14 each. Pies will be sold until Nov. 7th. Pick up your pies on Saturday, November 22nd from 9AM to Noon in the Commons area.
Click Here to Download an order form
---

We are STATE Bound! The girls Cross Country Team are Regional Runners-Up and qualified for STATE!! The 1A State Cross Country meet is being held on Saturday, November 1, 2014, at the Wamego Golf Course, in Wamego, KS. The girls' race starts at 12:30 pm.
The itinerary for State XC Week:
Tuesday 10/28 6:00 pm Parent Meeting
Friday 10/31 3:00 pm XC Pep Rally at School
Saturday 11/1 8:00 am Leave School for Wamego
GOOD LUCK TO THE XC LEBO LADY WOLVES!!!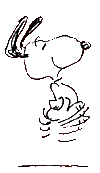 DIRECTIONS TO THE MEET: Take I-35 to 75 Hwy and go north to Topeka. Go west on I-70 to the Wamego exit and go north on 99 Hwy to Wamego. Drive through town on 99 Hwy to 24 Hwy and tur left on 24 Hwy (stop light). Go west on 24 Hwy to the west side of the Wamego Country Club and park in the Wamego Sports Complex. The KSHSAA State Meet is held on the Wamego Country Club Golf Course.
Admission to the meet: $6.00 Students, $8.00 Adults (prices set by KSHSAA).